AW house
Development of heating system concept, execution of design documentation of heat and cold source, heating, ventilation, and air conditioning systems, author's supervision of project implementation
A country house in a wooded area uses ground heat for heating, cooling, and hot water heating.
Flooded ground due to a nearby river increases the heat extraction potential of a geothermal heat pump and improves the efficiency of its operation.
The heat distribution system is designed based on radiators, underfloor heating, and channel fan coils. The ventilation system with recuperation allows the recovery of up to 80% of the energy from the exhaust air.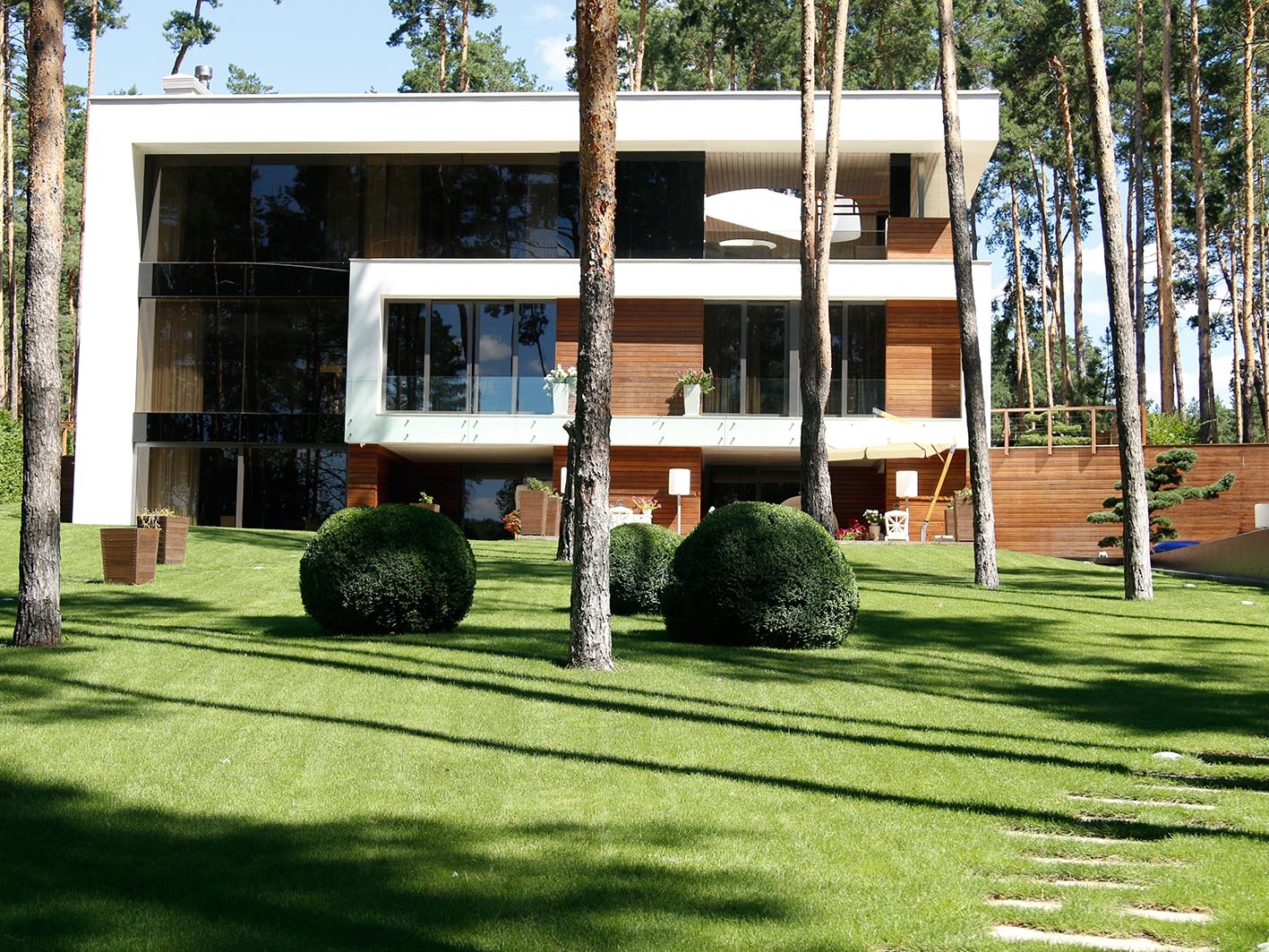 Anti Patio

LV house

Water Patio

VG Horse Club

Kyiv track and field manege

Factor Druk Printing House

MAN Service Center

FED Corporation

Volvo showroom

All Stars Dancing Studio

Center of Administrative Services

SE house

Tartus house

Master Service

Warehouse complex

Regional Center of Administrative Services

Water Patio

Zoo

Peugeot Dealer Center

Alchevskykh Business Center

Astex Traiding Manufacturing

NJ house